SHERIFF OVERTON SUPPORTS NEW DMV CAMPAIGN
Sheriff Bill Overton said today, "The Franklin County Sheriff's Office joins with Virginia Department of Motor Vehicles in promoting "Drive Sober or Get Pulled Over." We encourage all residents of our fine county to stop drinking and driving AND return home safe to your families."
This campaign encourages law enforcement around the state to focus on drunk and impaired drivers with stepped up enforcement and education for the public.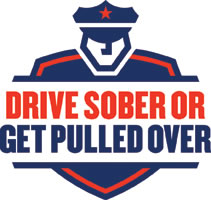 SHERIFF'S OFFICE VISITS CALLAWAY ELEMENTARY SCHOOL
This week, Sgt. Steve Grantham dropped by the Callaway Elementary School and visited Ms. Brubaker's kindergarten class. Taking the time to interact with the children is a focus of the Franklin County Sheriff's Office. Thanks to the great folks at Callaway Elementary, Ms. Brubaker and her fantastic class. GO CALLAWAY COLTS !