Chesterfield County Sheriff's Office Wins V3 Locality Award
V3 LOCALITY AWARD- The V3 Locality Award is presented to a V3 Certified Locality or Public Entity under the Commonwealth of Virginia. The award winning agency will have demonstrated innovation with their overall support for Veterans and serves as a pioneer for Veteran Employment.
WINNER: Chesterfield County Sheriff's Office
AWARD WINNER WRITE-UP IN PROGRAM:CHESTERFIELD COUNTY SHERIFF'S OFFICE Chesterfield County Sheriff's Office is a premier law enforcement agency located in Central Virginia. Lead by Sheriff Karl S. Leonard, we provide correctional law enforcement, court security, and the service of civil papers to the citizens of Chesterfield County as our primary areas of operational focus. The mission of the Chesterfield County Sheriff's Office is to serve and protect the citizens of the county professionally and efficiently and in accordance with the United States Constitution, Constitution of Virginia, federal and state laws and the ordinances of Chesterfield County. With an organization of over 300 talented individuals, 30% of which represent current or former military servicemen and women, we have pioneered programs that have garnered national attention and accolades. We live and work by our motto, "Duty to Serve, Passion to do it with Dignity and Respect."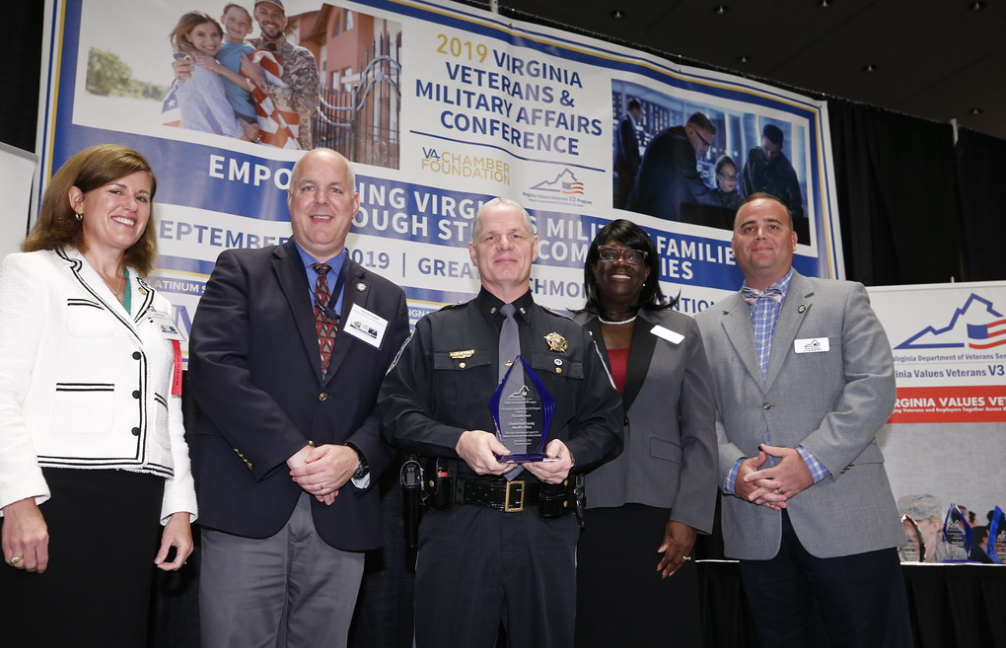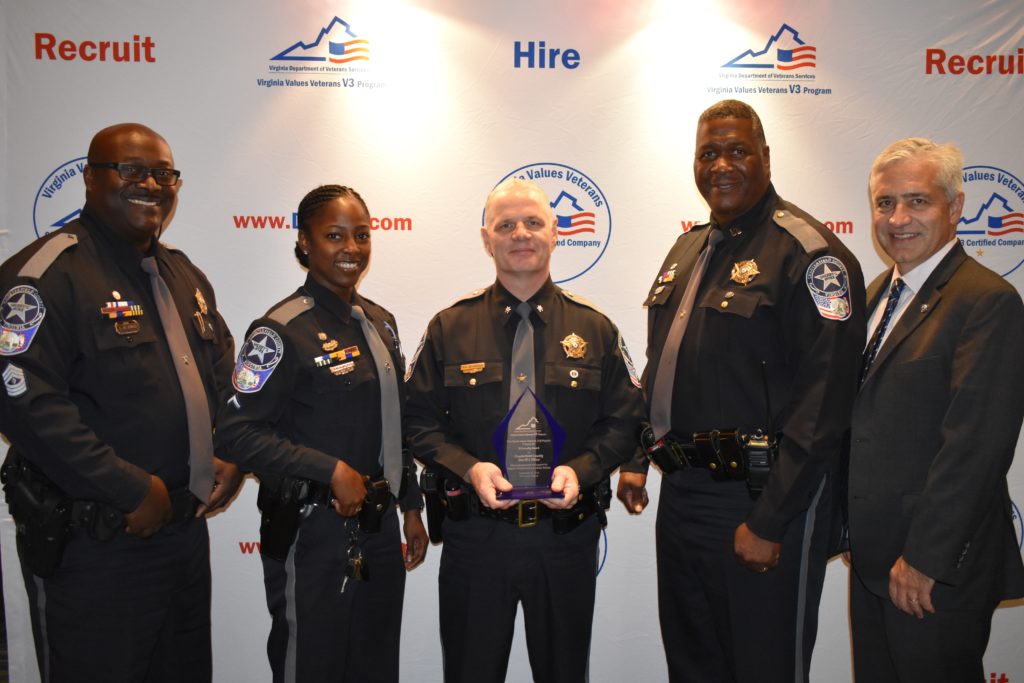 To find out more about the Virginia Department of Veterans Services V3 Program, see HERE.