Get to Know Your Sheriffs – Sheriff April Staton – City of Salem
For the month of December, we are pleased to introduce to you City of Salem Sheriff April Staton. We asked her to give us insight into her career as well as what inspires her outside of law enforcement. Sheriff Staton commented, "I am so very proud to have earned the respect of so many citizens that voted to elect me as their Sheriff!  Almost two years under my belt and I still have days where I am in disbelief. I do not take my position for granted and hope to continue to earn the respect of my community for years to come."
If you've missed previous introductions of our Virginia Sheriffs, links to these posts may be found at the bottom of this page. We hope you will come to know and appreciate these individuals as much as we do! Our Sheriff introductions may also be found on our Facebook page, along with other interesting news items about our member sheriffs!
Get to Know Your Virginia Sheriffs – Salem City Sheriff April Staton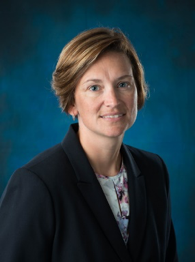 What are you working on that is new and different?
With an office of 12, fully staffed, we have to be creative in how we do most things in order to successfully accomplish our mission. One office goal has been to increase our community involvement. We have been able to initiate and grow relationships with several different schools in the Roanoke Valley to increase our presence and outreach efforts with our youth and also with local businesses. An example of this has been the relationship that our Lieutenant has built with TAP Head Start in Salem which allows us to visit and attend many of their events at the school.
What do you like most about your job?
I love the deputies whom I get to work with every day! The environment here is always fun-loving and one of service. The expectations are high, we hold one another accountable and these deputies give it 110% each day without complaint. I am proud that this office and our City means something to them, and each day they prove that to me.
Who have been mentors and/or role models in your life/career?
My parents have instilled my work ethic and grit, but it has been my time in the Sheriff's Office that has taught me the greatest lessons. I have learned from many throughout my career, but I have gained the most from former Sheriff Ric Atkins. He guided and prepared me along the way for each chapter of my career but the most precious to me has been his unwavering loyalty and friendship.
What do you enjoy doing in your time away from work?
I love working outside in the yard while listening to music, hanging with my dog Charlie Marshall or going camping and being outdoors with my family.
What are some of your favorite songs on your music playlist?
I am a music lover and, if ever given the opportunity to dance, I won't miss it!  I love blues, especially Tab Benoit, the 80's, classic rock, some of today's hits, and a little bit of country; surprisingly my favorite Pandora station right now is Chris Stapleton.
What is your favorite book?
I read non-fiction mostly. Some of my favorites are, Drive by Daniel Pink, Rising Strong by Brené Brown, Make Your Bed by Admiral William H. McRaven, and Educated: A Memoir by Tara Westover.
What sports/teams do you root for?
I am a diehard Tarheel's basketball fan and have been since a small child. This also means I root for anyone who plays against Duke. I am also a Dallas Cowboys fan.
What drew you to law enforcement?
I came to the Sheriff's Office without any knowledge of law enforcement. Once on the job, I fell in love with the opportunities we have to affect someone's life in a positive way.  What kept me here is the culture of caring and compassion that this Office shows to people and the true nature of our commitment.
What advice would you give to other women pursuing a career in law enforcement?
Listen to those who have come before you and forever build your own knowledge! Be   confident, loyal and hard working. As you make it to the top, remain true to who you are and be real with people. Set your sights and your standards high and work to achieve those goals.
What did you do before being elected to the office of the sheriff?
At the age of sixteen, my very first job was working at a movie theater; which was a lot of fun. I have also worked at a pharmacy, interned with the U.S. Forest Service, before and after school daycare, City of Salem Beautification Department, Asplundh Tree Experts, Tyler Rose Company, City of Salem Street Department and finally landed at the Sheriff's Office in 2003. I began this career as a deputy sheriff and have served in the capacity of Master Deputy, Sergeant and Chief Deputy prior to being elected as Sheriff.
If you could have any superpower, what would it be and why?
I would love to be able to dunk a basketball!  There is always so much passion and emotion behind a dunk (or so it seems) and as a former basketball player I have often imagined what that would feel like.
If you could visit any place in the world, where would it be?
One of my favorite movies, and books, is Eat, Pray, Love, and it has always made me want to travel to Bali, Indonesia.
What are you most proud of?
I am so very proud to have earned the respect of so many citizens that voted to elect me as their Sheriff!  Almost two years under my belt and I still have days where I am in disbelief. I do not take my position for granted and hope to continue to earn the respect of my community for years to come.
What's your favorite movie genre?
My favorite movie of all time is The Goonies, which according to Google, is an adventure genre. A very close second is Rocky IV.
What character do you most admire in others?
AUTHENTICITY. I seek out those people who are real; those who own their mistakes, flaws and abnormal self. "Listen to words, believe behaviors" is one of my favorite sayings because people can claim to be all sorts of things but true behaviors and characteristics always shine through!
Sheriff April Staton Biography
April M. Staton grew up in Lexington, Virginia in a blue collar family.  She attended Rockbridge County High School and was active in basketball and softball.  She attended Dabney S. Lancaster Community College and graduated with an A.A.S. in Forestry.  After moving to Salem, Virginia she began a seasonal position with the Beautification Department for the City of Salem and eventually a full-time maintenance worker.  In efforts to seek a better paying job and a career, she applied for a deputy sheriff position with the Salem Sheriff's Office.  She was hired in January 2003 as a deputy sheriff.  Throughout her career at the Sheriff's Office, April has achieved the position of Master Deputy, rank of Sergeant, Chief Deputy and ultimately elected as Sheriff in November 2017.  She is the first female to be elected to this position and only the fourth Sheriff to serve the citizens of Salem.
Sheriff Staton is responsible for eleven appointees who serve to fulfill the mission of civil process, court security and transportation of inmates and other persons in custody.  She strives to lead by example, is committed to bringing positive change to the office with a focus on increasing staff skills and knowledge through training, setting clear expectations with accountability, and improving the processes within the work environment.  April works diligently to ensure the office is active in the community and always strengthening the purpose of efficiently and professionally serving others.
April is an active volunteer for various events in the community and member of the Rotary Club of Salem.  She participates in club events such as Olde Salem Days, ODAC tournament, Salem Star BQ and Christmas with Kids and is a recipient of the Paul Harris Fellow Award.  April is also a basketball coach for the local Area 8 Special Olympics team.
Getting to Know Your Virginia Sheriffs Archives
May – Alleghany County Sheriff Kevin Hall
June – Northampton County Sheriff David Doughty
July – Chesterfield County Sheriff Karl S. Leonard
August – Loudoun County Sheriff Mike Chapman
September – Frederick County Sheriff Lenny Millholland
October – Fairfax County Sheriff Stacey Kincaid
November – City of Richmond Sheriff Dr. Antionette Irving